Physical Copy of DVD/CD
Somebody's Daughter
$

19.97
This six-time award winning DVD/CD set is a unique and groundbreaking resource for breaking free from pornography. The grace-filled DVD contains four compelling music videos, forty minutes of life-giving interviews, and eight vignettes. The companion 56 minute CD has nine original songs as well as nine spoken word pieces with scripture, poetry, personal testimonies, and more.
A printed discussion guide is also available.
The DVD comes with Spanish subtitles.
Preview Devotional Guide Here >
Music Previews and Lyrics
Praise
Musicians / Vocalists
Other Helpful Resources
Tastefully and masterfully done, Somebody's Daughter is a must-see for every man in America. It combines intimacy and transparency like no other video I've ever seen on the subject. And it powerfully demonstrates that, in Christ and through Christ, there is freedom from the crushing grip of porn.
Roy Abbott, President, Focal Point Ministries
If you're looking for a resource that clearly and effectively identifies the deceptively powerful and destructive force of pornography and at the same time offers hope for real change, look no further. Somebody's Daughter provides pointed, transparent and real-to-life insight into one of the most significant moral challenges we face in our homes and the church today. This is a well-done, timely DVD that every pastor or counselor would be well-served to view and have available to help men fight this difficult battle.
Troy Gehman, Calvary Baptist Church, Lansdale, PA
Somebody's Daughter goes beyond offering hope to men struggling with pornography. It speaks also to the devastated wives who love them. One wife shares with painful elegance about her journey to forgive her husband's betrayal and to stand with him as they commit to freedom for themselves and future generations. Raw and realistic, griping, tender, and convicting – I recommend it highly. In fact, I'll insist that anyone touched by this issue gets a copy.
Marnie C. Ferree, M.A., LMFT, Director, Bethesda Workshops, Nashville, TN
I've seen everything that's out there on the issue of sexual addiction and there is nothing that even comes close to this. You have a real gem. It is ideally suited for the church.
Michael Leahy, Bravehearts, Herndon, VA
The Somebody's Daughter DVD is the one of the most powerful tools I have ever used in counseling. This moves therapy beyond words to engaging a client's many senses. The music, video and real life stories help clients connect in ways that talking in therapy would never do. It helps men move from seeing women as objects of gratification to children of God.
Greg Hasek, M.A., MFT, SW Florida Christian Counseling, Bonita Springs, FL
Covenant Eyes Internet Accountability – Learn More
Bethesda Workshops – Learn More
Restoring the Soul – Learn More

Ephesians 3:5 Quiz – Take Quiz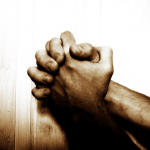 50 Prayers for our Sons and Daughters – Prayers