General Donation
Your gift to Music for the Soul will be used to create healing songs, videos, and written guide resources to help people wounded by addiction, abuse, disease, grief, and other deep hurts.
General Donation
Project Donation
You may designate your gift towards a special project or program by choosing from the drop-down menu or adding a special note in your cart.
Project Donation
Monthly Donation
Become part of our Circle of Friends by becoming a monthly supporter of Music for the Soul.   Select an amount at right. To use a different means of facilitating your monthly contribution, please contact us at info@musicforthesoul.org.
Contact Us
Legacy and Planned Giving
Music is the kind of gift that lives on year after year, transforming lives anew with hope and healing for generations to come. Click here to read our Legacy Paper and learn more about how your gift can be instrumental in impacting hearts both now and in the future.
A bequest will allow you to keep control of your assets in your lifetime and support Music for the Soul in the future. For details about how Music for the Soul can be included in your will, trust, retirement plan, or other financial instruments please contact your estate planning advisor or reach out to us at info@musicforthesoul.org.
Honorariums & Memorials
We provide the opportunity for you to remember those who are special to you with a tribute or memorial gift. When you make your gift in honor or in memory of a loved one Music for the Soul will happily send a gift card sharing the word of your gift with whomever you desire.
Simply provide the name and address of the person(s) to whom you wish notification to be sent. Please specify if you wish the amount of your gift to remain confidential.
If the honorarium is to be used for a specific project please let us know and we will include that person or family's name either in the final packaging of the recording or on our website.
Double Your Gift
You can make your gift to Music for the Soul count twice as much if a company that has a Matching Gift Program employs you. Applications are available through your company's Matching Gift Program.
Gift of Stock
You can also make a gift of stock to Music for the Soul. Call our toll free number or e-mail us at info@musicforthesoul.org to initiate a conversation about an exchange of stock.
Mail in Gifts
If you prefer to mail in your gifts, use this address:
Music for The Soul
PO Box 159027
Nashville, TN 37215-9027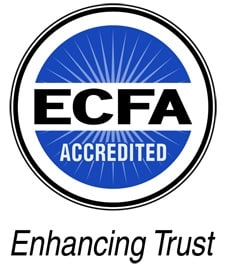 Music for the Soul is organized a not-for-profit charitable Christian organization and is recognized by the Internal Revenue Service as a 501(c) (3). All donations are tax deductible to the full extent allowed by law.